Community Engagement
The Discovery District is grateful for the opportunity to collaborate with the Office of Community Engagement, which facilitates connections between the University of Maryland and its surrounding neighbors, on providing service opportunities and related resources for Discovery District members.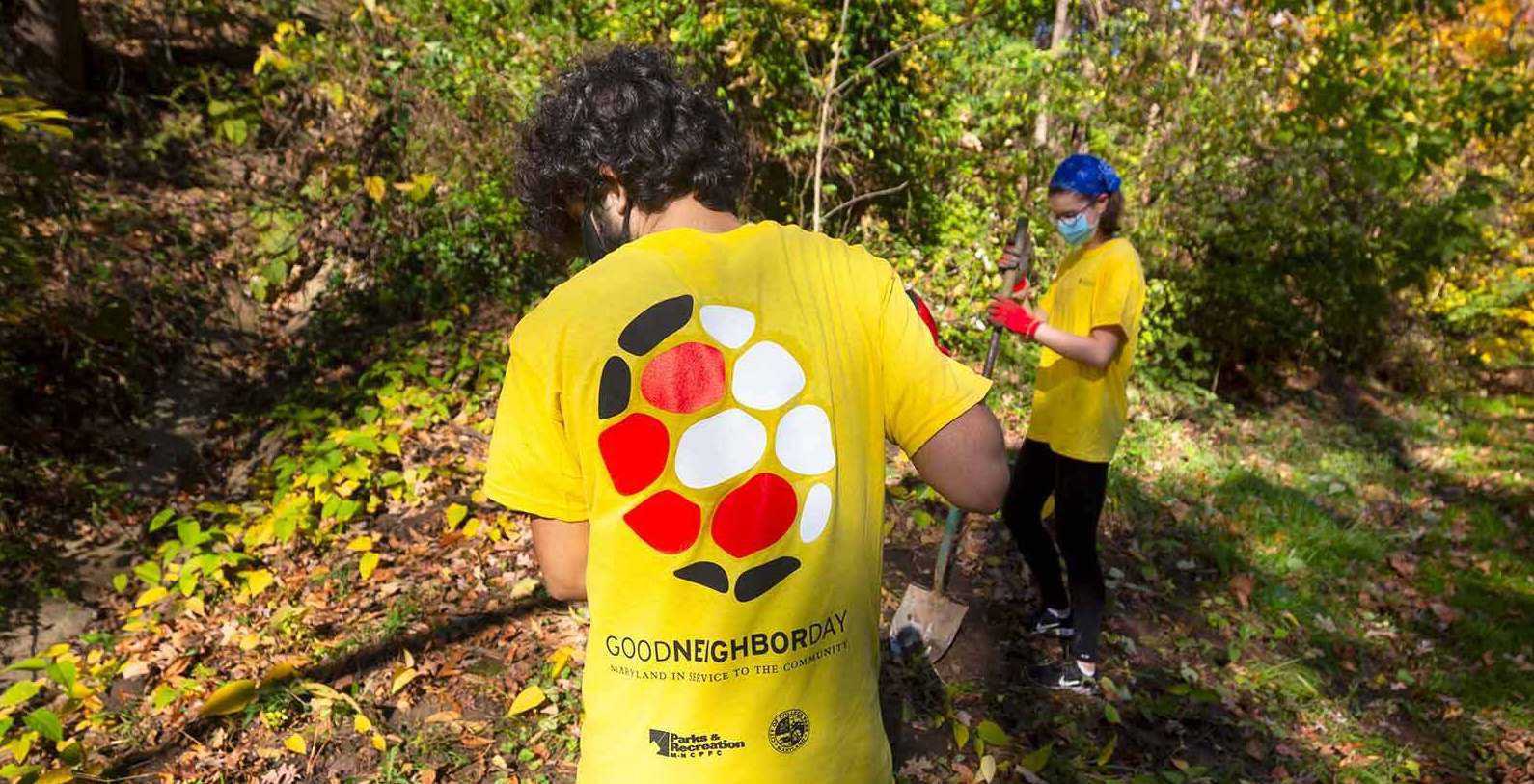 Looking for ways to get involved with the surrounding community?
There are many opportunities throughout the year to give back, volunteer, and support local organizations. Below are a list of specific activities, events, and programs for members of the Discovery District to positively impact and contribute to the surrounding community.


---
Service Opportunities

Volunteer Events
Annual Events
Good Neighbor Day - A collaborative partnership between the University of Maryland, the City of College Park, and The Maryland-National Capital Park and Planning Commission (M-NCPPC). The event brings together the College Park community to beautify shared spaces, educate and engage in sustainable practices, and take pride in Greater College Park.
One Time Volunteer Opportunities
Volunteer with the Campus Pantry - This can include distribution assistance, set-up, stocking donations, checking in clients, and answering client questions. Volunteer shifts are 2 hours long and will take place on Fridays between 10:30 am to 6:30 pm. In order for volunteers to be fully prepared and know the expectations for when you are volunteering, all volunteers should sign-up for an orientation by visiting: https://forms.gle/X4FHByQxW1VU2VEj6.
Host a Food Drive - Organizing food drives in your office is a great way to help those in need in our community. If you would like to host a food drive or have any questions or concerns regarding the logistics, please contact campuspantry@umd.edu or 301.314.8054.
Mentorship Opportunities
Mentor Students
Mentor K-12 students through the Prince George's County Public Schools (PGCPS), one of the nation's 25 largest school districts, has 208 schools and centers and more than 130,000 students. The school system serves a diverse student population located in Greater College Park and the Washington, D.C. suburbs. To learn more, go here.
---
Contribute/Donate

Campus Food Pantry

The mission of the University of Maryland Campus Pantry is to alleviate food insecurity and food hardship among UMD-College Park students, faculty and staff
Donate Non-Perishable Items including but not limited to: canned fish, canned poultry, canned vegetables, canned fruit, dry rice, dry pasta, pasta sauce, peanut butter, jam, jelly, baby food, baby formula, cereal, oatmeal, other breakfast items, and cooking supplies such as flour, oils, and spices.
To drop-off your donation, please contact: campuspantry@umd.edu or 301.314.8054
To make a financial contribution, please go to the: UMD Campus Pantry Giving page.
College Park Food Bank
The College Park Food Bank works to reduce hunger in College Park and the surrounding communities by regularly offering healthy food to individuals and families.
Food Drives are a great way for our local community to get involved. The Food Bank gratefully accepts donations of non-perishables to help stock their shelves including beans, soup, canned tuna, canned fruit (in juice or light syrup), canned veggies (no salt added or low sodium), peanut butter, pasta, canned tomatoes, macaroni and cheese, an rice.
Help keep the Food Bank's shelves stocked so that they can provide each family or individual that visits us with their next meal. Make a financial contribution.
---
UMD Office of Community Engagement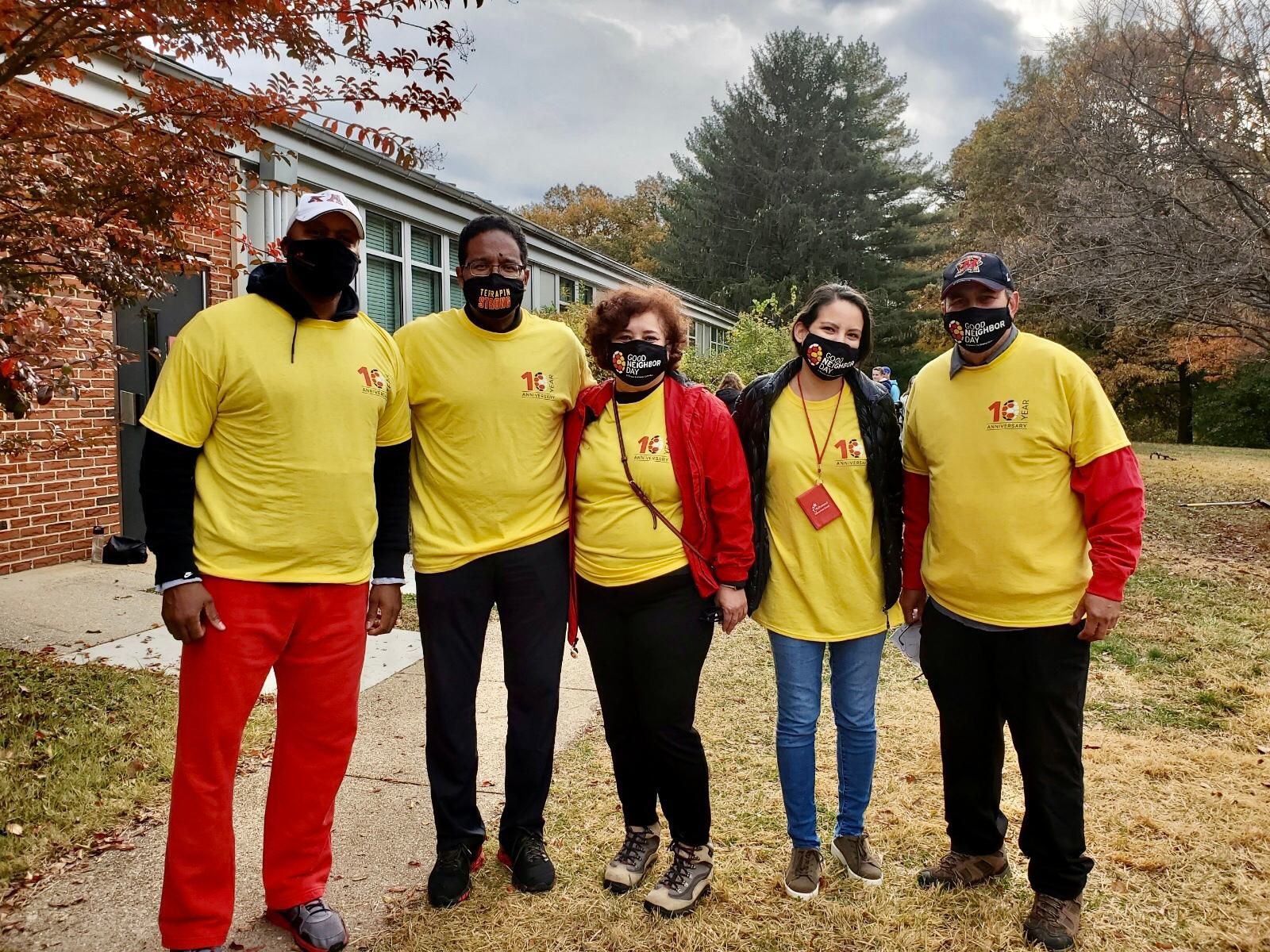 The Office of Community Engagement connects the University of Maryland and the surrounding neighbors by creating mutually collaborative educational, business, government, and community partnerships.
If you would like to explore more ways to get involved and give back, please contact the Office of Community Engagement office at 301.405.1113 or send an email to oce@umd.edu
If you would like to stay informed about UMD's community partnerships, discover local volunteer opportunities, and learn more about resources in the surrounding community, then please sign up for the monthly e-newsletter
You can also follow the Office of Community Engagement via social media at these accounts:
---