COPT Buildings
The University of Maryland has a partnership with Corporate Office Properties Trust (COPT) to develop a series of Class-A office buildings within the Discovery District. The listings below represent COPT's current and future offerings within the District that are available for lease. Exact availability of space within each building may vary.
Any inquires about leasing COPT products should be directed to:

We are thrilled to be part of the Discovery District, and honored to continue our successful partnership with the University of Maryland. With world-class academics and research, as well as the new amenities that the Discovery District has to offer, we are well positioned to attract the area's top businesses and organizations to College Park.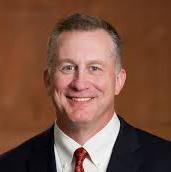 Stephen E. Budorick
President & CEO, COPT