Real Estate
From large federal agencies to early-stage startups, the Discovery District offers a variety of space options for organizations of all shapes and sizes.
---
Build to Suit
There are several parcels of undeveloped land within the Discovery District that can be developed for a large build-to-suit tenant.
Secure SCIF Space
There is a limited amount of already built out Sensitive Compartmented Information Facility (SCIF) space existing within the Discovery District. Access to this space requires a security clearance by the federal government and has rigorous protocols around the use of electronic devices such as cell phones and smart watches within the building.
If you are interested in learning more about build-to-suit options or SCIF space, please contact a member of the Discovery District's management team.
---
Development Map
The Discovery District is comprised of two million square feet on 150 acres adjacent to the College Park-UMD Metro station.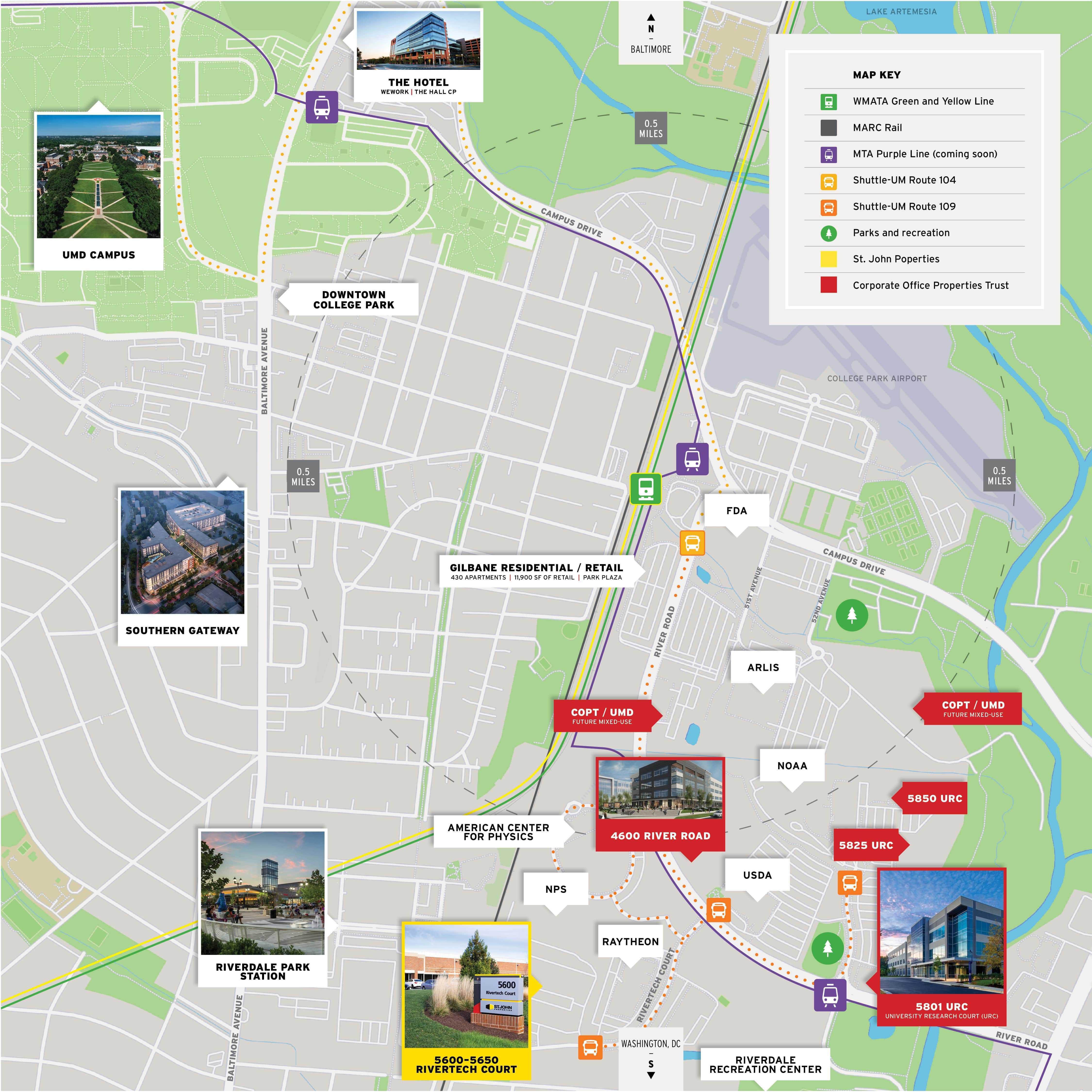 ---